Login
Log in if you have an account
Register
Having an account with us will allow you to check out faster in the future, store multiple addresses, view and track your orders in your account, and more.
Create an account
DIV. Amsterdam and sustainable fashion
03 Oct 2020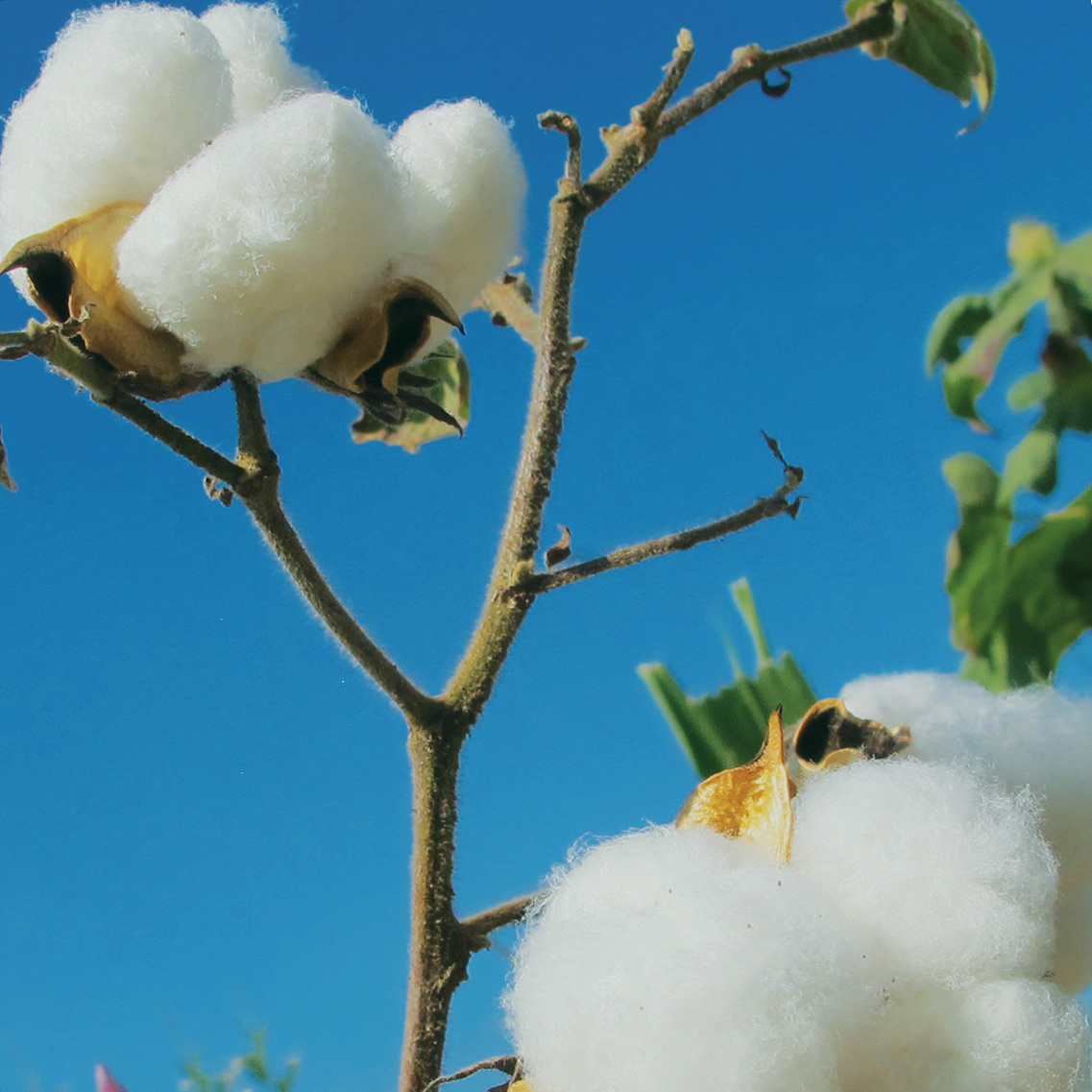 Environmental activists have been sounding the alarm about climate change for decades, but only now is public sentiment shifting. Sustainability is an undeniable topic in the fashion industry and a growing demand amongst conscious consumers. It is only logical that we take action in the face of the increasing demand for responsible made clothing. There are plenty of options to contribute to a more responsible industry. The starting point for a sustainable industry is to extend the life of textiles. Brands can do something about this with their design and choice of materials. The consumer can contribute by buying more conscious, wash different, wear clothing longer or repair instead of replacing. As a retailer we should consider a responsible choice while curating and buying collections. In this blog post we would like to explain how we are concerned with sustainability and highlight how brands take their part.
First of all it's hard to define sustainability. There are many forms of more sustainable fashion and there'll always be another, and in some people's eyes, better, alternative. For instance organic cotton means pieces are easier to recycle later on. The cotton grows without the use of pesticides, water consumption is reduced and it's filtered from chemicals or paint residues before it goes back into nature. GOTS is a well known certificate, yet the factories must cooperate in an audit in which this is tested and recorded. Besides it's important that a product consists of a singular fabric. Organic cotton is great, but when mixed with a different material, you can no longer split the fabric. And thus you can't recycle it anymore. In this case it is not circular. It's also important what happens with remaining materials and collections that aren't sold. One way to extend the life of collections is by re-using remnants. Our Legacy Workshop is a great example. It forms as a retail store, an atelier, and a creative studio all in one. This means that a customer can find pieces from brand new collections next to older pieces from the archive. Our Scandinavian partners have sample sales in which old stock is being sold. Samsoe & Samsoe is currently the only one doing this in Amsterdam.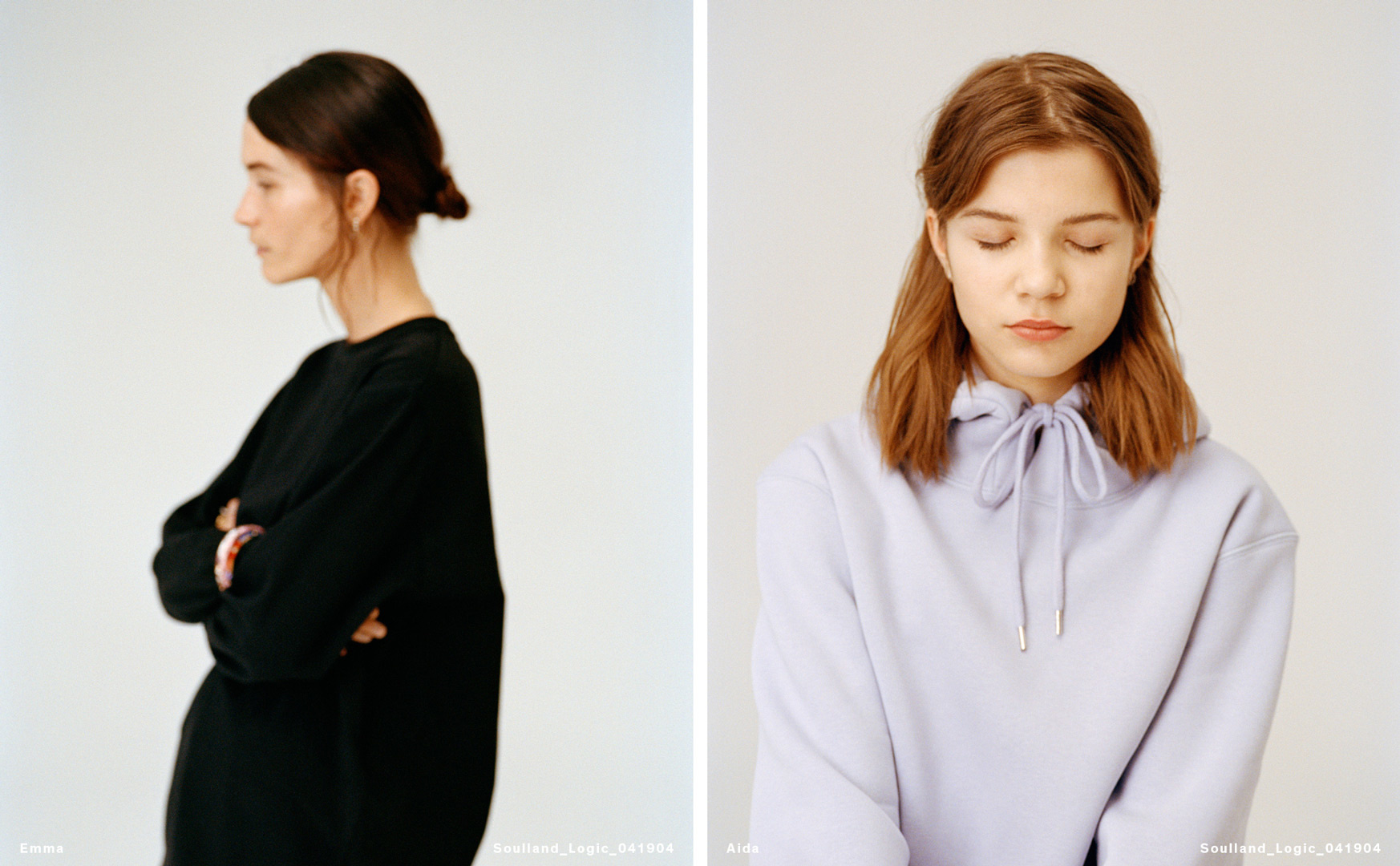 Another take on longevity of clothing is to look at the quality. For example: the Carhartt Wip Sid Pants aren't made from sustainable fabrics, but due to the quality they lasts much longer than your average pants. The Carhartt Chase Sweat is among other made of organic cotton, but because of polyester parts in it, you can't recycle it. Some will say it's sustainable others will start the discussion about micro-plastics. It's an umbrella term that most people will have a different opinion about.
There's are multiple ways to look at the production process. Libertine-Libertine for example sources fabrics in Europe and produces everything within the EU. By keeping labour costs in Europe, it supports the EU and limits shipping costs and by this, reduces carbon emissions. With "Logic," Danish label Soulland presents a new capsule of wardrobe staples that are produced according to Global Organic Textile Standard specifications. The collection, which has been responsible sourced from certified organic cotton producers, consists of tees, hoodies and crewnecks. From FW19, all tees, sweats, hoodies and shirts are GOTS certified organic cotton. You can read more about this in an interview with Highsnobiety. Double A is an essentials and basics programme by WoodWood. This program primarily consists of monochrome basics. All garments are manufactured in Europe, reducing transport. All jerseys and fleece are made from 100% organic cotton and everything has been tested for harmful substances.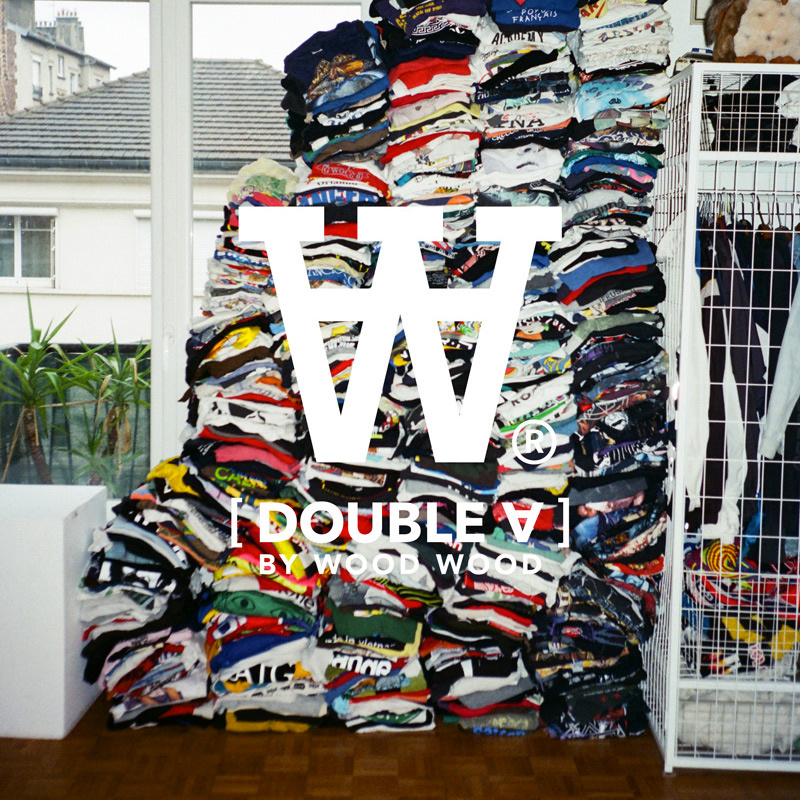 One of the pioneering sustainable labels is Dutch brand Kings of Indigo. Innovating with materials, using sustainable production methods, exploring how to reduce the impact on the planet and people is part of their DNA. It positions itself as a leading brand in this ever-changing sustainable fashion world. With Instagram stories, in which they explain where items are produced they show to be transparent as well. Also large companies are stepping up. For instance, adidas is working on developing a new sneaker that is designed to be entirely recyclable, something uncommon in the world of sneakers. Besides adidas and Reebok are ranked as one of the most transparent fashion brands. Brands like OBEY have select sustainable or recycled items in the line. Other items are produced within the Fair Trade factory standards. Fair Trade is a market-based approach that empowers factory workers and farmers to fight poverty, produce quality products and protect the environment. At the same time, Fair Trade USA's Fair Trade Certified™ label empowers you, the consumer, with the knowledge that your purchase has a positive impact on the people who sew and grow the products you love. And that's where it starts: your choice. Just like your food consumption and travel behavior, you can do your part to consume and refresh your wardrobe more consciously.
To help you with making a responsible choice, we will highlight specific items in our stores to give insight into what, why and how we think it is responsible. You can find these products in our sustainable section.